Connecting Models to Models¶
Warning
The user interface referenced below has been deprecated.
Next we will connect your growth model to an existing network of models. From the user interface, load the hackathon2018 integration network.

You will see a network of 4 models connected to 6 input files.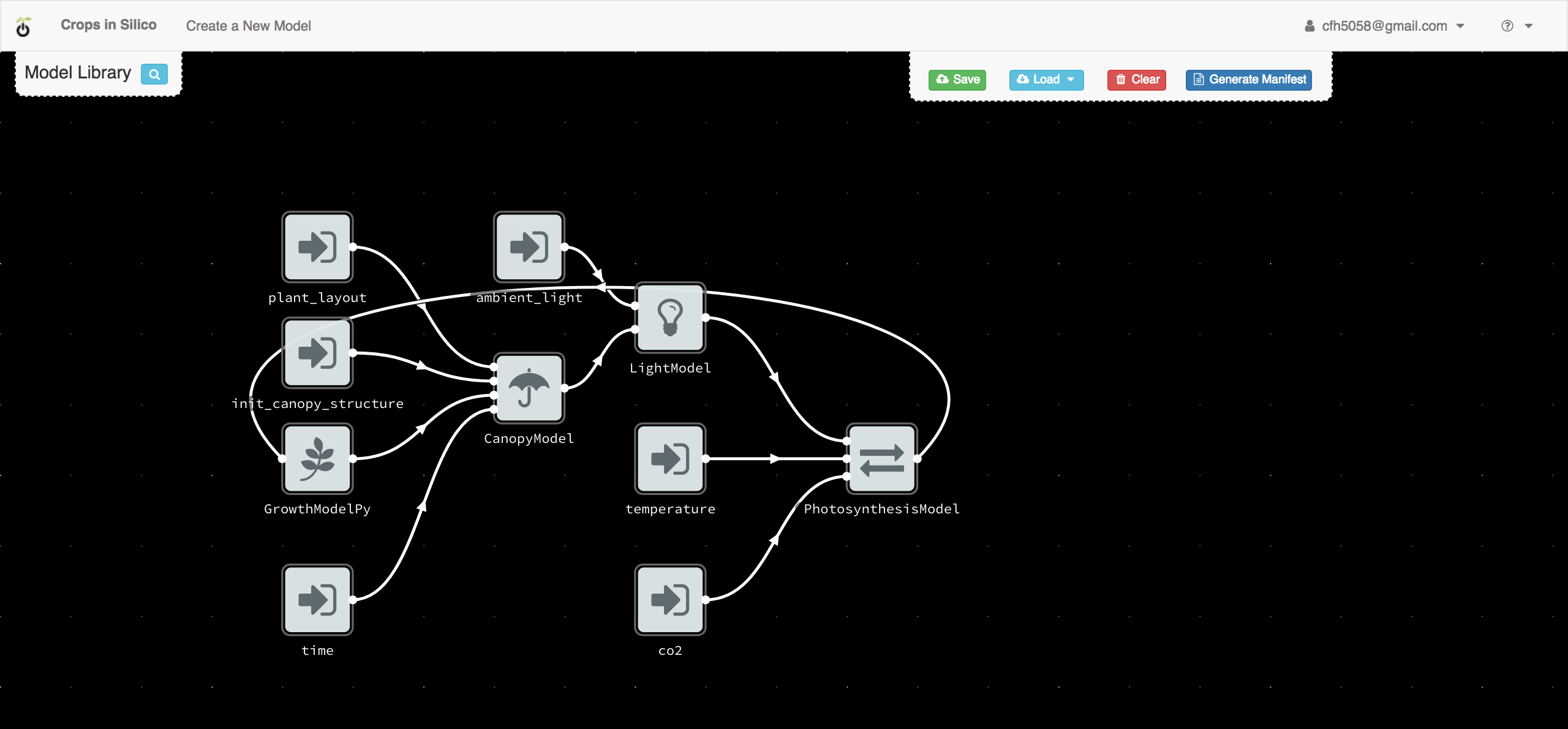 By right clicking on each model, you can get information about the model's inputs and outputs.